Outsource Consultants has launched a convenient ECB Violations Tool for New York City building owners, property managers, owners representatives and other building professionals. Simply enter a building address to see a list of open ECB violations.
The ECB Violations Tool also resolves violations. Simply add violations to the quote cart and submit. An Outsource representative will review the violations and respond with the next steps to having a violation free building. Sound easy? It's meant to be!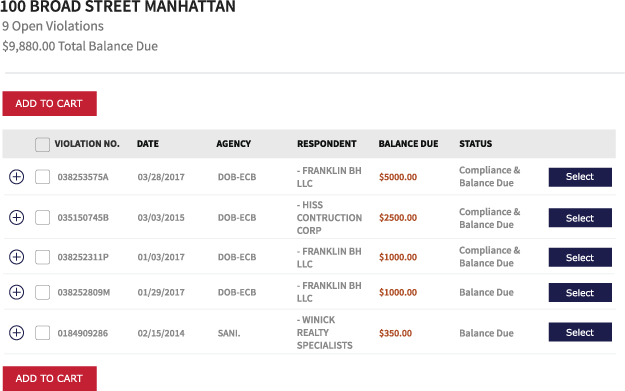 ECB violations can prohibit a building owner from refinancing, changing a certificate of occupancy, signing off applications and securing job approvals. Violation balances accrue interest and can easily get out of control if unpaid. Outsource can help mitigate these violation fees and obtain settlements directly with the Department of Finance on all Defaulted ECB violations. Savings range from 50%-75%. If you have ECB violations you need help with call Outsource at (212) 732-0555 or contact us.
Visit Outsource Consultants new ECB Violations Tool here.